Mount Eliza Skin Cancer Clinic
Introduction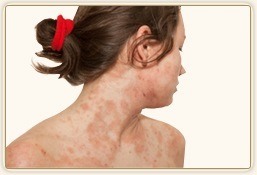 Early detection of Skin Cancer is important. Over 95% of skin cancers are cured if treated early.
Careful screening of your skin enables us to detect skin cancer early
To assist with early skin cancer detection, we carry out Dermoscopy. This enables us to examine moles under specialised light magnification to assess the pigment structure of skin lesions.
Some lesions are photographed and these images are permanently stored on your medical record, allowing us to compare any changes in the future.
Services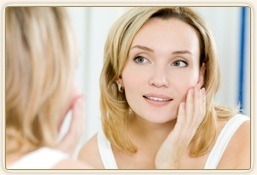 Ti-Tree Skin Cancer Clinic provides a full Skin Cancer Service , including:
Screening
Detection
Biopsy
Treatment - including Cryotherapy and Surgery in our purpose built operating rooms and referral to plastic surgeons or dermatologists for more complicated skin lesions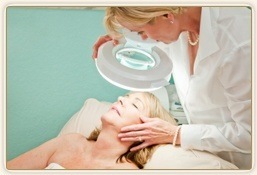 Staff
Ti-Tree Skin Cancer Clinic is staffed by highly trained Doctors and Nurses. Doctors providing Skin Cancer Checks have completed specialised training in the Detection and Treatment of Skin Cancer.
Bookings
Booking are essential, and can be made by calling 9787 8033.Clinics run on most days and at most times for your convenience.
Cost

The time taken to carry out a Full body skin cancer check, and to prepare a treatment plan, varies depending on a number of factors. These can include the number of skin moles and freckles, the type of skin lesions and the location of these lesions.
Up to 15 minute Full body skin cancer check and treatment plan - $90.00 (Medicare Rebate $39.10) No referral needed
Up to 30 minute Full body skin cancer check and treatment plan - $165.00 (Medicare Rebate $75.75) No referral needed
A pensioner discount of $10 applies.
Biopsy and treatment costs vary depending on size, type and location of lesion, the cost covers the usual follow up, dressing change if required and removal of stitches.
What to expect
When you make a booking for a Full body skin cancer check, you will be advised that a pre-consultation questionnaire needs to be completed.
Please arrive 10 minutes early and we will provide a copy of the questionnaire for you to complete prior to your appointment. ( Or download the questionnaire here and bring it in with you on the day)

Click here to download Skin Cancer Questionnaire
You will be asked to disrobe, behind a curtain, leaving on only your underwear. You should then lie down on the examination couch. A cover sheet will be provided for you. Please do not wear any make-up to this appointment as it can change the appearance of the skin.
When you are ready, the Skin Clinic Doctor will systematically and carefully examine all areas of your skin, noting any abnormalities. The Skin Clinic Doctor will use a Dermatoscope – a special skin magnifier. - on specific lesions and may need to photograph some lesions for future reference. These images will be stored on your confidential medical record.
It is not routine for the Skin Clinic Doctor to examine your genitals, however skin cancers sometimes do occur in these areas. We encourage you to check your genitals prior to your full body skin check , and the Skin Clinic Doctor will check any skin spots that you have noticed.
We have both male and female Skin Clinic Doctors available to carry out Full Body Skin Checks.
Once your examination is completed, your Skin Clinic Doctor will prepare a treatment plan . This plan will be explained to you in detail.
The plan may be simple, requiring no treatment, just a review Full Body Skin Check in a time period appropriate to your skin type and risk.
Alternatively, you may need some skin lesions treated. A plan of this treatment will be explained to you. The treatment may include :
Cryotherapy

This is when liquid Nitrogen is used to freeze a skin lesion . It is usually applied for 10 to 30 seconds and does cause some discomfort whilst being applied - this discomfort varies depending on the location of the lesion . This form of treatment is used for benign lesions, like warts and for some pre - malignant lesions, which if left alone could turn into a skin cancer. Cryotherapy may leave mild scarring, or the area may look paler than the surrounding skin.

Biopsy

When a diagnosis can not be made from clinical examination alone, a biopsy may be required to get a definite diagnosis. Common types of biopsies are a punch biopsy or a shave biopsy . Both are carried out under local anaesthetic. Usually a biopsy does not require stitches, only a basic dressing.

Excision

This is where the entire lesion is removed. Almost all excisions require stitches. Some larger wounds may also require more involved procedures, including "Skin Flaps" or "Skin Grafts". All excisions are carried out under local anaesthetic.

Topical Treatments

Topical creams are only suitable for certain pre-malignant lesions or certain types of skin cancers where surgery is not appropriate. These creams (Aldara or Efudix) are expensive, but in certain situations may be subsidised.
You will need the Adobe Reader to view and print the above documents.