General Appointment
Ti-Tree Family Doctors
For all appointments and enquiries, please call (03) - 9787 8033 or click to request an appointment online.
We are happy to hear from you. Please contact us using the information below:
118 Mt Eliza Way
Mt Eliza VIC 3930
Click here for driving directions and location map.

(03) - 9787 8033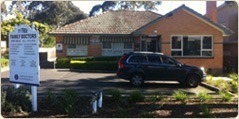 Office Hours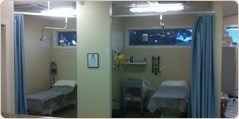 Ti-Tree Family Doctors
Monday to Friday 8.30am to 7.00pm (by appointment) Urgent Session 4.00pm to 6.00pm (no appointments needed)
Saturday (by appointment) 9.00am to 4.00pm
Public Holidays (no appointment necessary) 11.00am to 12.00pm
Sunday (by appointment) 10.00am to 12.30pm, 1.00pm to 4.00pm
Open Every Day (except Christmas Day, Good Friday & Easter Sunday)
Nursing Hours: 9.00am to 5.00pm Monday to Friday. 9.00am to 12.00pm Saturday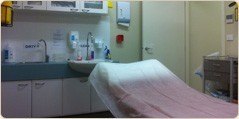 Melbourne Pathology
Monday to Friday 8.30am to 1.00pm, 2.00pm to 5.00pm
Saturday 8.30am to 12.00pm
We are on

Facebook, click here to find out more.
Please arrive 10-15 minutes early for your Appointment for registration and to fill in a health questionnaire.
When you come for your appointment please remember to obtain and bring the following:
Medicare card, DVA card, Pension Card
Reports, X-rays, MRI's, CT scans etc and any other relevant information
Making an appointment
At Ti-Tree Family Doctors we have three types of appointments available as we make every effort to ensure that the time you spend in the waiting room is as short as possible.
Urgent
These appointments are available at short notice. If you are unwell today, then we can slot you in to an urgent appointment on the day. Each doctor keeps a significant proportion of his or her appointments available for this purpose each day.
Routine
These can be booked in advance. They are ideal for blood pressure checks, Pap smears and the follow-up of chronic health problems. Some routine appointments may be available on the day.
Longer consultations are available on request.
Emergency
We have a two hour Urgent session between 4.00 – 6.00pm Monday to Friday. This session is designed to provide consultations for those who are sick "on the day" and who cannot obtain an appointment. All patients will be assessed and will be prioritized by our Nursing staff or Senior medical students.
Emergency cases such as sick children, patients with chest pain, asthma, lacerations, falls and fractures will be seen at any time of the day and are given priority.
After Hours
Phone calls to the surgery after hours are re-directed to our After Hours Locum Service. Simple medical advice can be provided over the phone, or if a home visit is required, a locum doctor will be available. Our Locum Service Doctors can contact a Ti-Tree Doctor at any time if needed to consult about your medical condition, or if hospitalisation is needed. Any calls between 7.00am and surgery opening hours will be directed to a Ti-Tree Doctor by our Locum Service.
If you need to cancel an appointment
Telephone the office during business hours and allow at least 1 day's notice so that we can offer your appointment time to patients on our waiting list.
We recognise that your time is valuable, and we make every effort to run on time. Occasionally emergencies or patients require a little more time, and these cause scheduling delays beyond our control. We apologise if we keep you waiting.